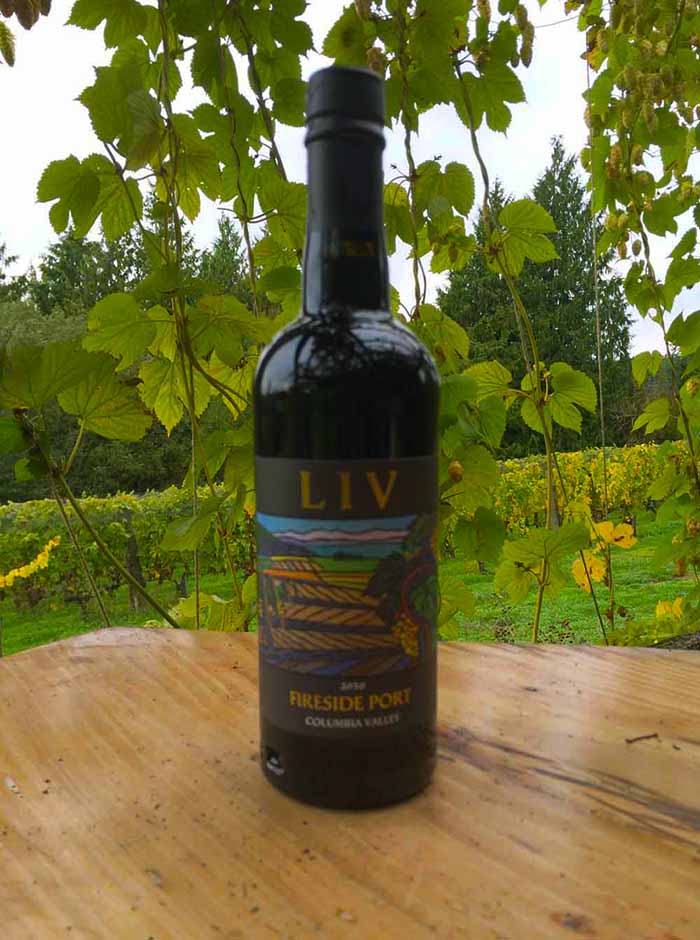 Fireside Port
You have probably heard the predictions: a hard winter is going to fall. Nothing we can do about the weather, but we can do something about how we receive it:
We also suggest taking it Sitting Down. How about in front of a fire with a close friend, extra firewood on the hearth and a glass of our Fireside Port wine in hand?
Our Fireside is a unique example of a Port style of dessert wine. We produced the base wine using Elephant Mountain grown Sangiovese grapes and some Malbec from the Wahluke Slope. We then added artisan brandy made for us by San Juan Distillery; this is used to halt the fermentation with only a soft sweetness and  also adds to the rich symphony of flavors on this memorable wine.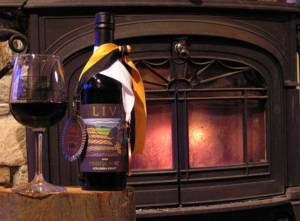 The resulting wine has aromas of raspberry, butterscotch, smoke, and candied cherries, which is followed on the pallet with smooth ripe raspberry fruit, butterscotch caramels, smoky oak and a soft mildly sweet finish.
2010 Vintage Notes: We have just bottled the last half of this vintage, which gave us the chance to barrel age the wine longer; you will be rewarded by our efforts with an even richer, wonderful wine! Awarded DOUBLE GOLD at the Seattle Wine Awards