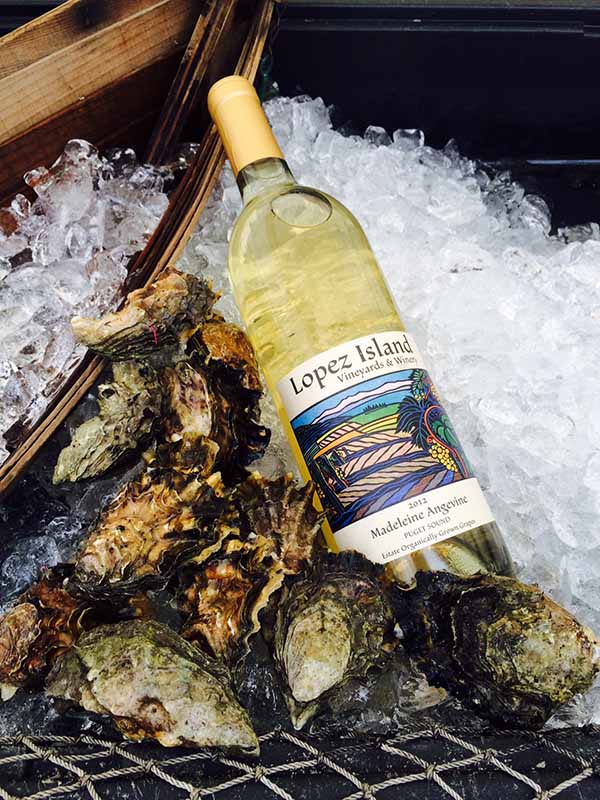 Madeleine Angevine
aka Mad Angie      2016
"OUTSTANDING!"  Great Northwest Wine
"The White Wine for Red Wine Lovers"
With this variety, we strive to produce the quintessential seafood wine. What could be more natural than a crisp dry white, grown in a region renowned for its seafood? Madeleine Angevine pairs well with many seafoods due to its delicate tropical and citrus fruit flavors, crisp acidity, and subtle herbal notes. Originally this grape hails from the Loire Valley of France, also a marine influenced region, and is reminiscent of a Sancerre. We barrel ferment this wine in neutral oak barrels to add to the complexity.
Mad Angie with Shellfish, a perfect match. Looking for the ideal pairing to our region's fine fresh seafood, including shellfish, crab, cod, halibut or shrimp? You'll want to select a wine that will compliment and accent, without covering the delicate flavors of these subtle foods. Our own Lopez grown Madeleine Angevine fits these requirements superbly.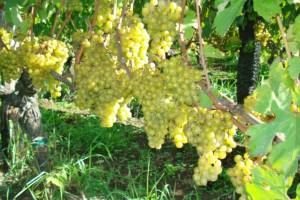 Our Madeleine Angevine is grown under WSDA Organic and Salmon Safe certifications. Our cool maritime climate helps preserve the crisp acidity and nudge out the aromatic fruit flavors of the grapes  grown in these locations.
2015 Vintage Notes: This exceptionally warm year enabled our vines to ripen these grapes fully, giving extra lush fruit flavors. Once Mad Angie reaches about 12 months of age, it integrates and  becomes much more complex; our 2015 has hit  that stride now. We recommend setting a small amount aside so you have this ideal seafood pairing wine for this summer (while you wait for the 2016 to be bottled).
Certified Organically Grown by the Washington State Dept. of Agriculture.
Outstanding!  Great Northwest Wine- February 28, 2017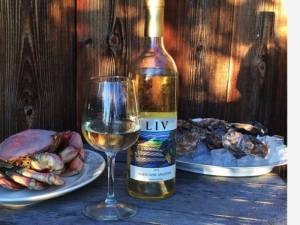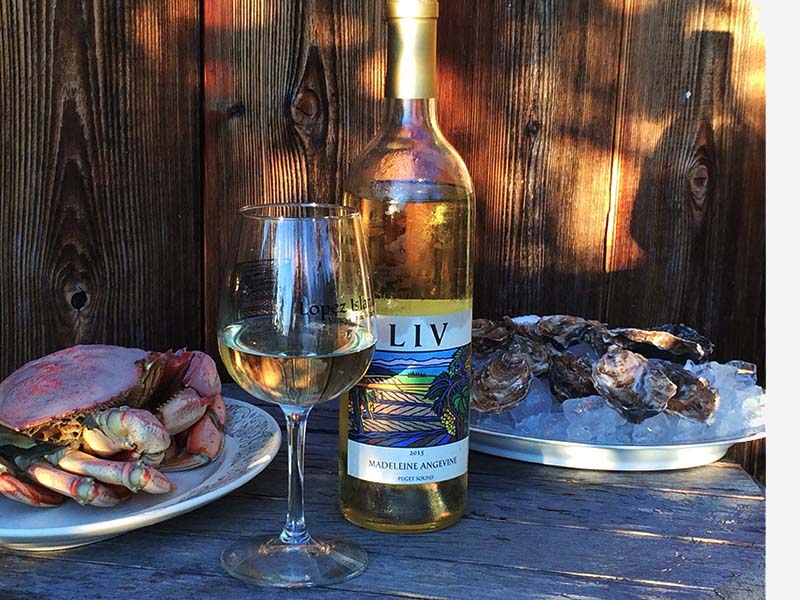 Lopez Island Vineyard 2015 Estate Grown Organic Madeleine Angevine, Puget Sound, $25: Brent Charnley established his vineyards on Lopez Island in 1987, and his work with Madeleine Angevine serves as a stunning example of terroir and maritime climate. The record warmth of the 2015 vintage allowed him to create floral aromas of jasmine and lychee with apricot and Mandarin orange. Delicious flavors of tangelo and apricot nectar include a nibble of skin tannin that leads out with a long finish of Mandarin orange. (12% alc.)
SILVER AWARD– Savor NW Wine Judging 2017