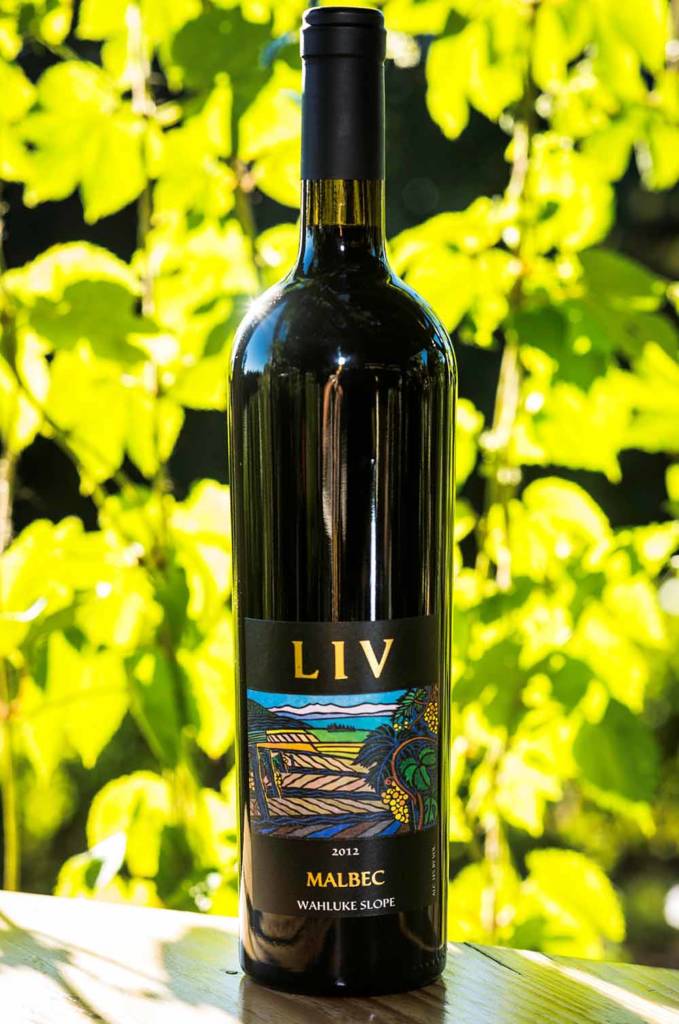 Malbec
Malbec 2014, Yakima Valley, Crawford Vineyards
Malbec has come of age. People seek this wine, attracted to its great spiciness, black pepper and rich berry fruit; a wine born to pair with rich dark meats or heavy sauces.
Our version has proved very popular with our customers, selling out very quickly, and for good reason. Once again this vintage was harvested at the Crawford Family Vineyards in Yakima Valley. We return to their vineyard due to the rich black pepper notes that come with the fruit character of this varietal, which we feel pairs nicely with food right off of the grill.
Our fermentation involves full skin maceration with gentle hand stirring so as to extract rich tannins and flavor. We then barrel age this wine for 12 months using 50% new oak. It is bottled with minimum filtration to maximize the flavors. Enjoy with steaks and hearty foods!
Twelve months of barrel aging has brought a subtle smokiness to the wonderful blackberry fruit. Chalk full of tannin, this wine will keep for a long time to come.