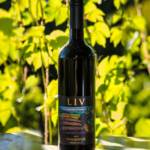 Lopez Island Vineyards 2015 Sangiovese, Rattlesnake Hills • $25
Outstanding!  -Wine Press NW, October 2017
Salish Sea winemaker Brent Charnley grows some of the most stunning white wines in the Northwest, but he relies on the Columbia Valley for his red program. In the case of Sangiovese, it's acclaimed Elephant Mountain Vineyards in the upper reaches of the Yakima Valley. The juice spent a year in neutral oak barrels, and it now offers complex aromas of blackberry, black cherry and fig with a rub of sage and thyme. There's no disappointment to the flavor profile, which carries great pomegranate acidity, backed by spice, cocoa powder and graphite. (125 cases, 14% alc.)
Lopez Island Vineyards 2015 Malbec, Yakima Valley • $26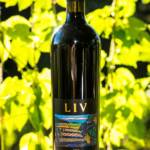 Excellent!   -Wine Press NW March 13, 2017
This longtime winery in the San Juans looks to Eastern Washington vineyards for its red wines. Brent Charnley's youthful Malbec features aromas of cherry juice, fruit leather, blueberry, mint and gunmetal, which pave the way for flavors of cranberry, cherry, pomegranate and sweet cherries. Ample tannin supplies plenty of structure for grilled meats. (14% alc., 120 cases)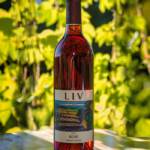 Lopez Island Vineyards 2016 Rosé, Yakima Valley
Excellent! -Great Northwest Win, April 8, 2017
Brent Charnley's historic work with aromatic white wines focuses on his Lopez Island estate, but much of his red program centers on Crawford Vineyard near Prosser, Wash. This delicious rosé is derived from Syrah and Merlot, bringing a brilliant cherry juice color with a nose of blood orange, raspberry and strawberry. Inside, it's juicy and remarkable complex with flavors of Rainier cherry, strawberry nectar and apricot skin. A finish that's refreshing, clean and delicious comes across as fruity, but not sweet. It earned a gold medal and best of class at the 2017 Capital Food and Wine Festival Wine Competition and a silver at the 2017 Cascadia Wine Competition.
Lopez Island Vineyard 2015 Estate Grown Organic Madeleine Angevine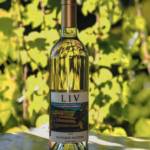 Outstanding!   -Great Northwest Wine- February 28, 2017 
Brent Charnley established his vineyards on Lopez Island in 1987, and his work with Madeleine Angevine serves as a stunning example of terroir and maritime climate. The record warmth of the 2015 vintage allowed him to create floral aromas of jasmine and lychee with apricot and Mandarin orange. Delicious flavors of tangelo and apricot nectar include a nibble of skin tannin that leads out with a long finish of Mandarin orange. (12% alc., 200 cases)
Read more about these wines or order these wines by following the links!