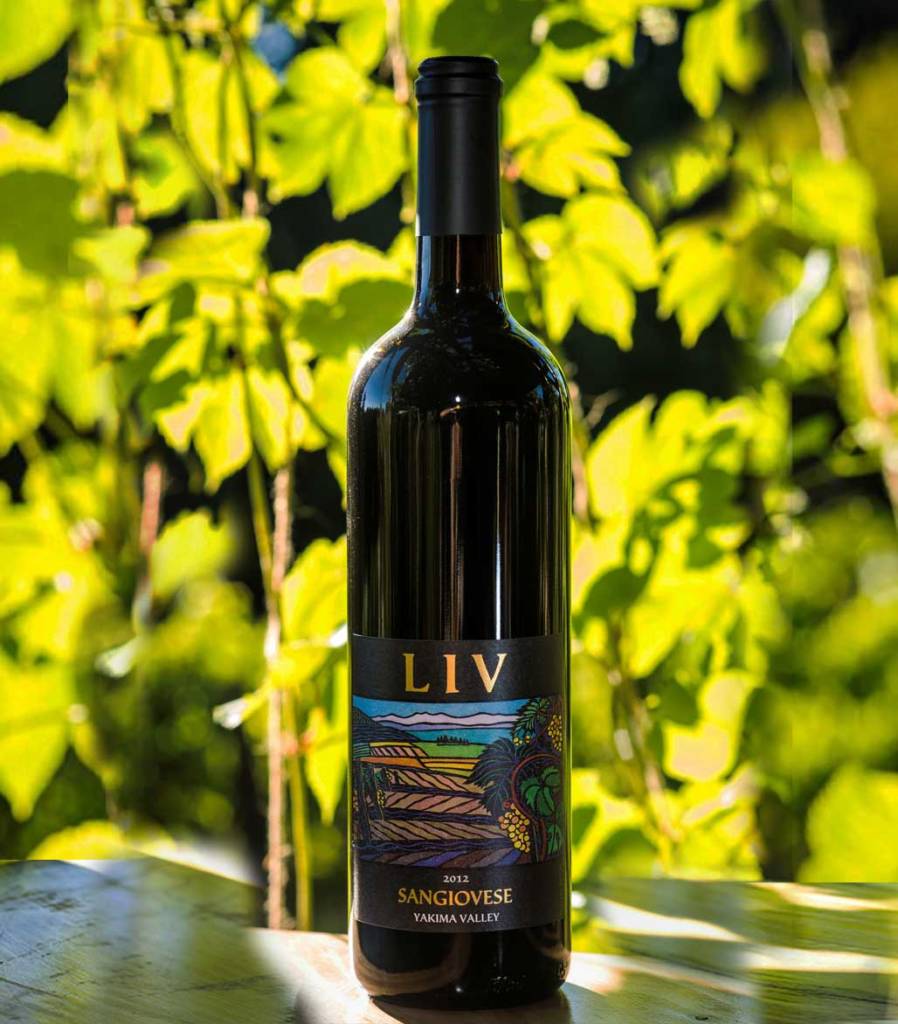 Sangiovese
Sangiovese, Rattle Snake Hills, Elephant Mountain Vineyards
GOLD MEDAL WINNER!- Savor Northwest Wine Judging 2017
High on a bluff on the shoulder of Elephant Mountain, second generation farmer Joe Hattrup has planted a vineyard among craggy rock outcrops and steep slopes on rocky sparse soils.  It is from this wonderfully warm site that we have selected a few rows for sourcing our Sangiovese.
By this varietal's nature and the symphony of flavors, this wine is a great pairing for rich pasta sauces, pesto and roasted vegetables. You will find softer tannins, making this wine much more approachable than the more tannic red wines of the world. We recommend that you enjoy this wine in a 'Slow Food' kind of way… Sangiovese is the principle grape of the Tuscany and Chianti region of Italy.  This grape has fruit character that range from fresh cherries to blackberries, and is cloaked with a wonderful spiciness (cinnamon bark and clove).  There the similarities end: Washington produces vibrant fruit with a hint of earthiness, making brighter wines than the European cousins.
2014 Vintage Notes: Barrel aging extended to 18 months, creating an earthy quality to our Sangiovese, maybe more like its Italian cousins than our usual style.  This it is complex and extremely food friendly and is gaining critical bottle age; a favorite in our tasting room.
GOLD AWARD- Savor NW Wine Judging 2017